Columbia specialty metals, LLC
Columbia Specialty Metals supplies high-purity aluminum pellets used worldwide by valued customers in industries including Aviation and Chemical Manufacturing.  We offer products ranging from 99.5% – 99.99% pure primary aluminum.
Columbia Specialty Metals, LLC was formed in 2004 when Kent Picknell and Gary Autrey purchased the shot equipment from Columbia Metals Company and relocated it from Cleveland, OH to Hawesville, KY, across from Century Aluminum who is the only high purity smelter in North America.
At the heart of Columbia Specialty Metals is our vision that our products will contribute to the successful production needs of our customers.
In line with our company's goal to provide superior products to our customers, we follow the procedures outlined in our QMS.  We accomplish our goals through a rigorous focus on quality and the use of the newest technologies while at the same time provide our workforce with all necessary training, support, and motivation.  We pursue our goals with honesty, integrity and as a responsible corporate citizen.
Our goal is to consistently meet our customers' product demands to exceed their service expectations.
At Columbia Specialty Metals, we are ISO 9001:2015 certified.  These practices ensure that the highest quality aluminum shot and ingots, of consistent size, shape, and chemistry are provided to all our customers.
We sample every 6000 to 8000 pounds to verify our chemical analysis.  Our optical emissions spectrometer can test up to 26 different elements.  The Certificate of Analysis shows all customer purchase order specifications and SPC run charts show the key chemicals for current and prior shipments.
Columbia Specialty Metals is committed to provide aluminum pellet and ingot to the marketplace which consistently meets the customers' requirements for chemistry, size, packaging, and contamination-free — on time and in the right quantities.
Management values the contribution of every employee. We will always treat employees with dignity and respect and maintain a workplace in which they can contribute to the long-term success of CSM to the benefit of all with interest in CSM, especially the employees and their families. We will maintain a safe working environment complying with all statutory, regulatory, and customer requirements.
All employees pledge the pursuit of continual process and quality system improvement to meet or exceed our customers' requirements and those of others with interest in CSM.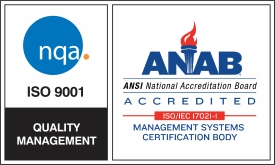 See who we are and our lineup of primary aluminum products.
At Columbia Specialty Metals we strive to supply the highest purity aluminum primary available.  The quality of our products translates into better end products for our customers.  We offer 99.5% to 99.99% primary aluminum in both shot and ingot from.  Our products are available in a variety of sizes.  State of the art facility and owners and staff with years of industry-specific experience has enabled us to provide our customers with products of the highest quality and unparalleled service.